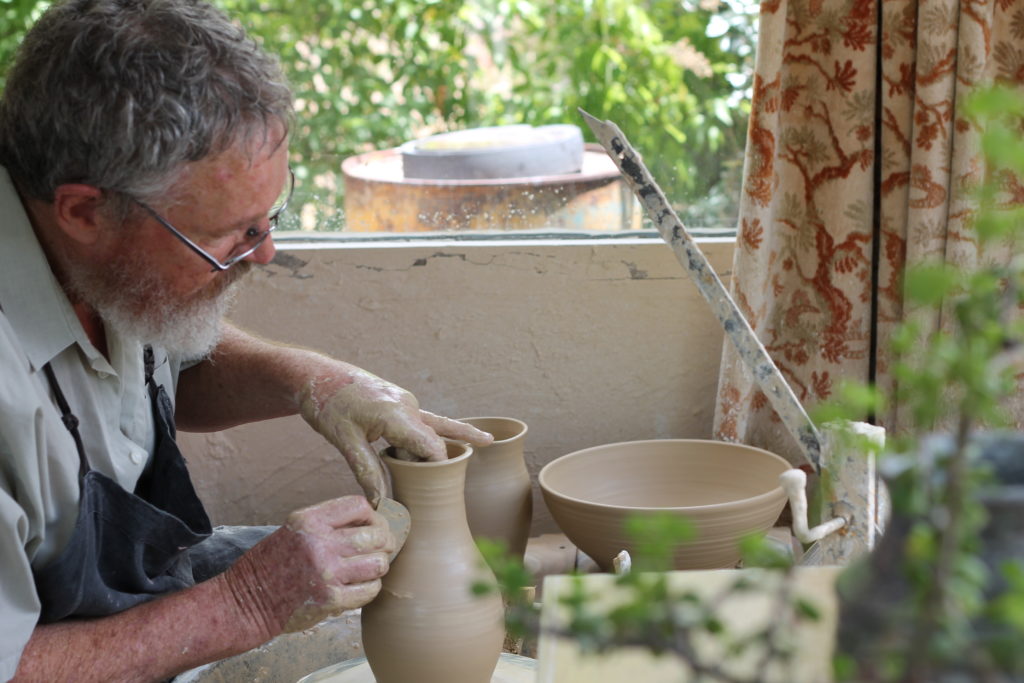 Hi, I'm John Gleeson also known as John The Potter. I work from my home studio in Campbells Creek. I've lived in the Castlemaine area for 35 years.
My earliest memory of clay is as a child making simple pinch pots from clay that I found in a dam on the farm where I grew up. These days I make a range of functional stoneware pottery, lots of mugs and beakers and bowls of all sizes also plates and teapots and anything else that I want to try.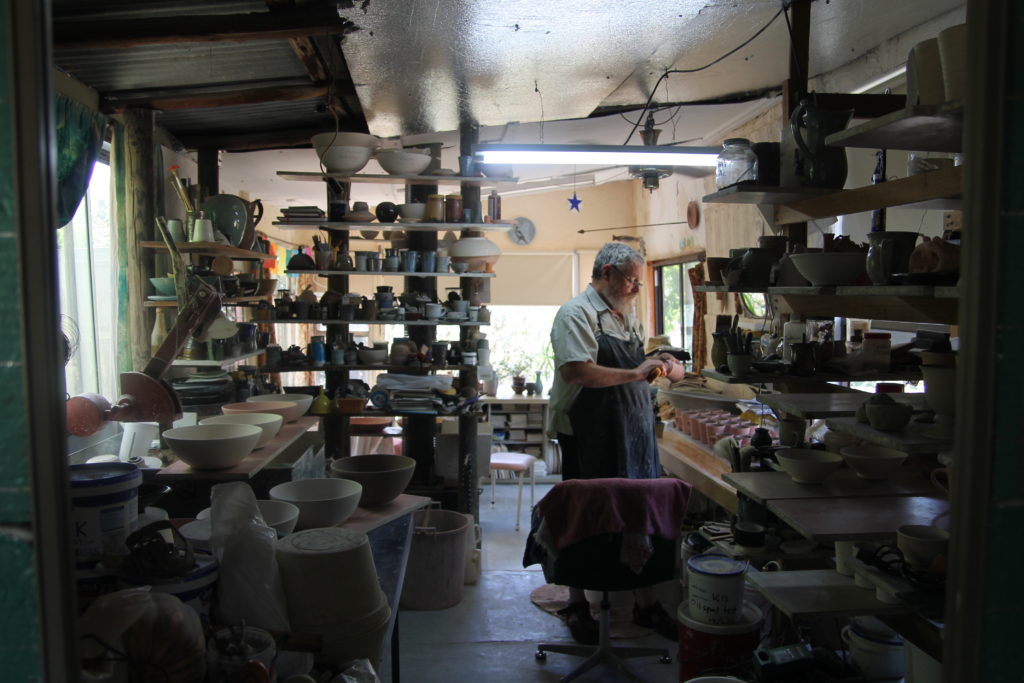 I learned my craft by working with other experienced potters, first learning pottery at a hobby class in Geelong in 1972. I fell in love with clay and glaze and all of the processes that are involved in making hard durable pots out of mud and fire.
I worked for a year at a production Pottery in Harcourt called Canny Ridge Pottery.  There I learned the discipline of sitting at a potters wheel for eight hours a day making hundreds of the same shaped pot. Very difficult at first, but eventually you develop a muscle mind of the processes involved so that eventually you can disconnect the thought process and watch your hands do the work.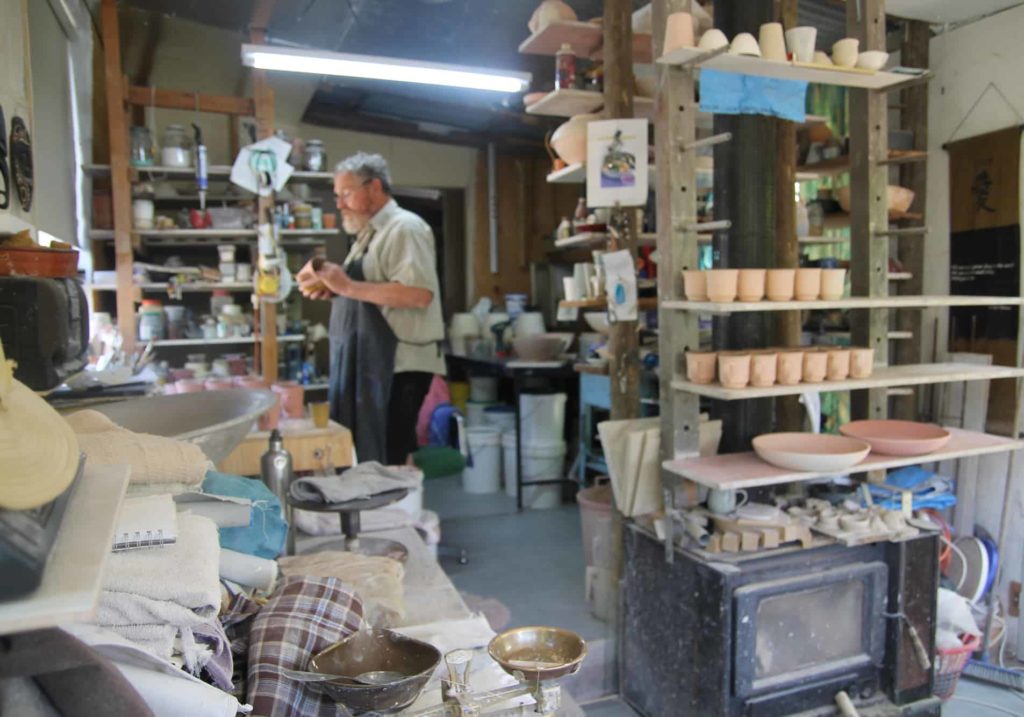 In my pottery I use white stoneware and porcelain clay which is made locally at The Bendigo Pottery.  The buff clay I use comes from Bennetts Pottery in Adelaide. I mix all of my glazes from raw materials which I buy from Ceramic supply stores. In some of my glazes I use ash from my fire and local red clay to get special effects.
A lot of my inspiration comes from nature and the environment, I am a keen bush walker and have recently been painting eucalyptus trees on some of my mugs. I also do a series of decorations which I call bush spirits which are strange spirit like figures and forest trees.
The inspiration for the shapes that I make come from the forms that have evolved naturally over the years. Often i will decide to modify or extend a form by using my own pots to eat or drink from and considering how the pots could be changed to enhance the user experience or function.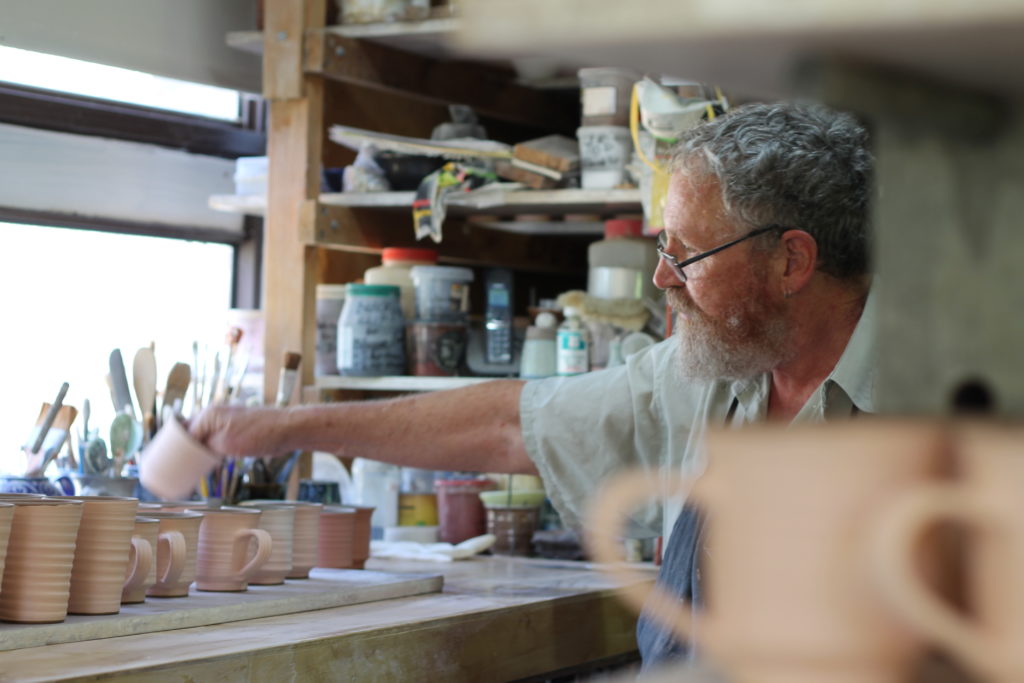 My favorite part of the process is throwing, if I am making a series of pots I will wedge and weigh the clay and round the clay into balls. I have a gauge on my wheel which I set to the height and rim diameter of the shape I am throwing which gives me a standard shape and height for people who want to make sets etc. I keep a record of the clay weight and dimensions plus a sketch of the shape of all the pots that I make which I keep in case I get requests for a particular shape in the future. One other thing to consider is the shrinkage of clay when it is fired. I usually make my shapes about 12% bigger than the fired size that I want.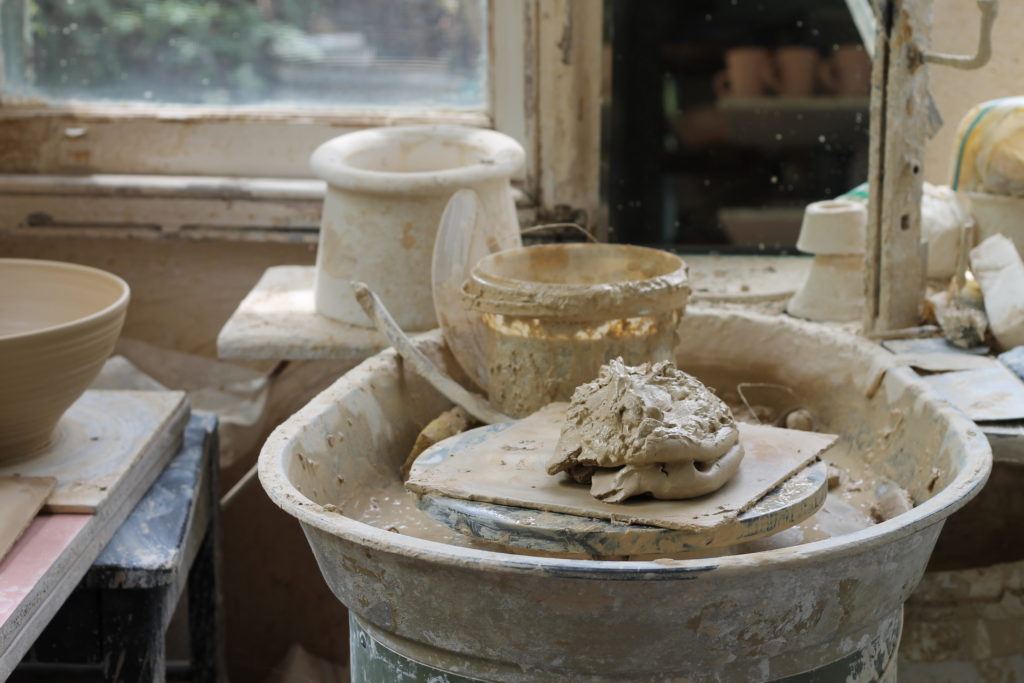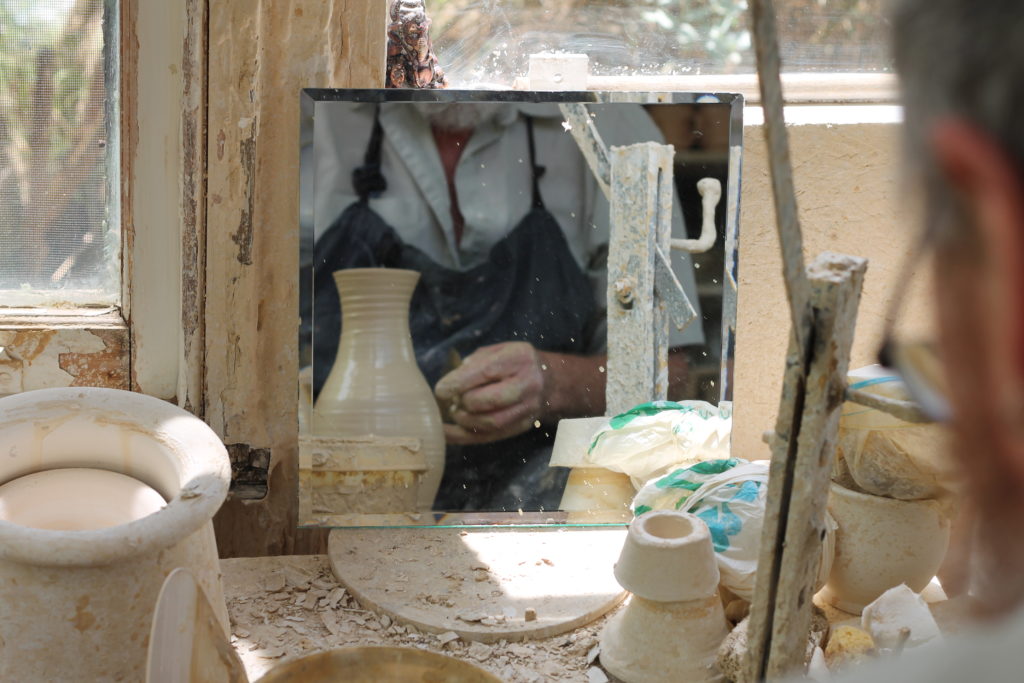 Having thrown pots I cover them and let them dry slowly to what is called leather hard stage before the next process which is called turning or fettling when I cut a footring into the base of the pot and refine the profile. I also stamp my pots with my initial stamp and attach handles, knobs or spouts before the clay sets up too hard.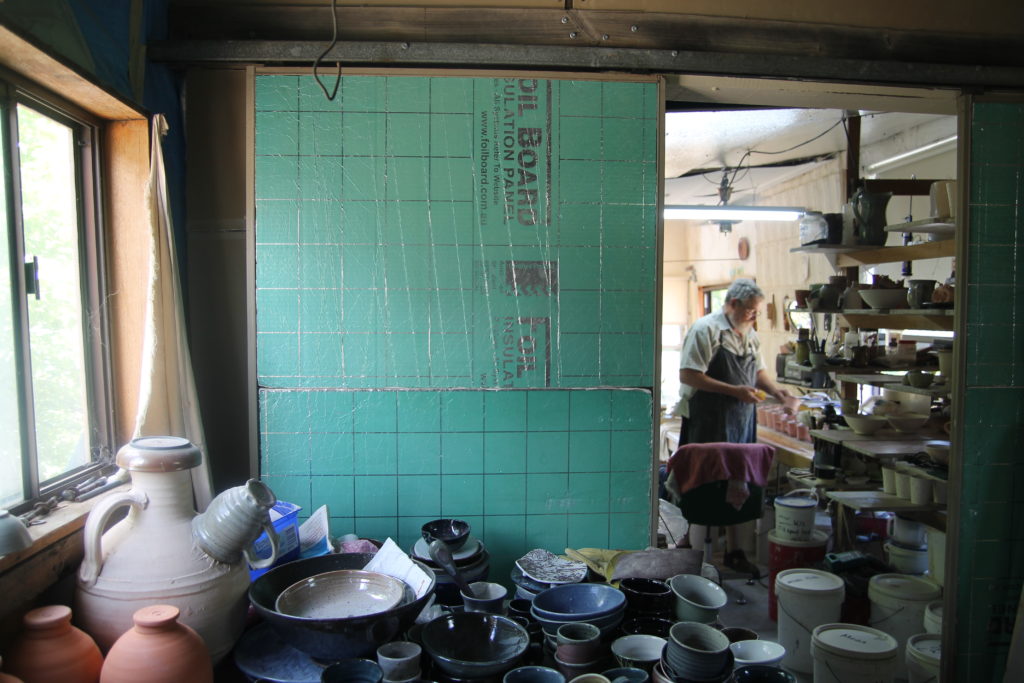 The next process is to fire the raw clay pots to about 1000 degrees celcius in what is called a bisque firing which converts the clay to a soft porous ceramic.
 When cool, the pots are taken from the kiln and the footring on the bottom of the pot is painted with a hot wax which prevents the glaze from adhering to the part of the pot which would stick to the kiln shelf if left coated in glaze.
After being waxed and sorted the pots are glazed inside and out.  The glaze is a mixture of minerals and oxides suspended in water and mixed to a creamy consistency.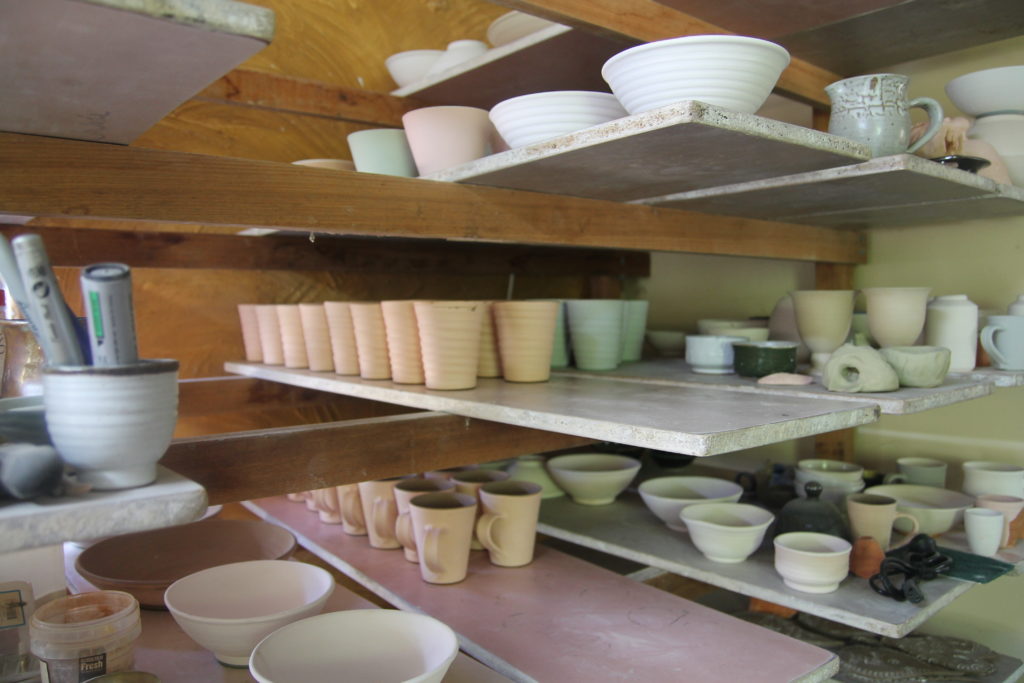 Because the bisque is so porous when I pour or dip the pots they dry very quickly which lets me handle them to sponge off any glaze drops that may still be on the bottom of the pot. Some of my pots get up to four layers of glaze for special effects. I also use sgraffito as decoration on some of my pots which is scratching through some or all of the layers of glaze. Glazes can also be hand painted with metallic oxides at this stage for decorative effects.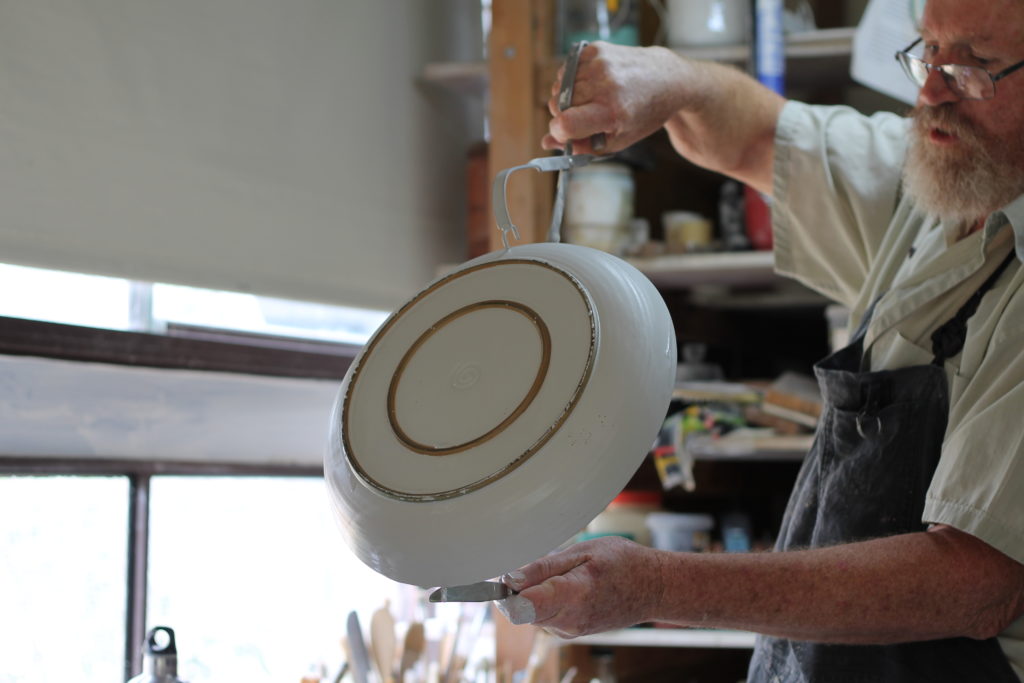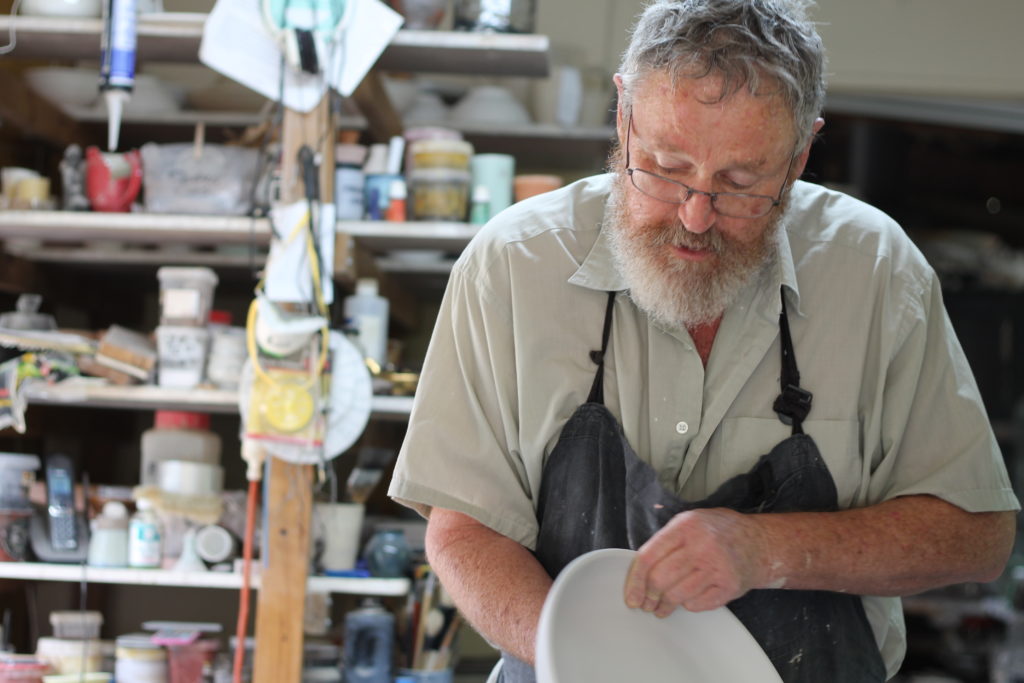 When the pots are all glazed I load them into the kiln for a glaze firing which will melt the glaze into the glassy finish on the ware. This firing will go to 1280 degrees celsius over 12 to 14 hours.  Next day when the kiln has cooled enough I unload the pots and use emery paper to sand the bottom of every pot to remove any roughness from the footring.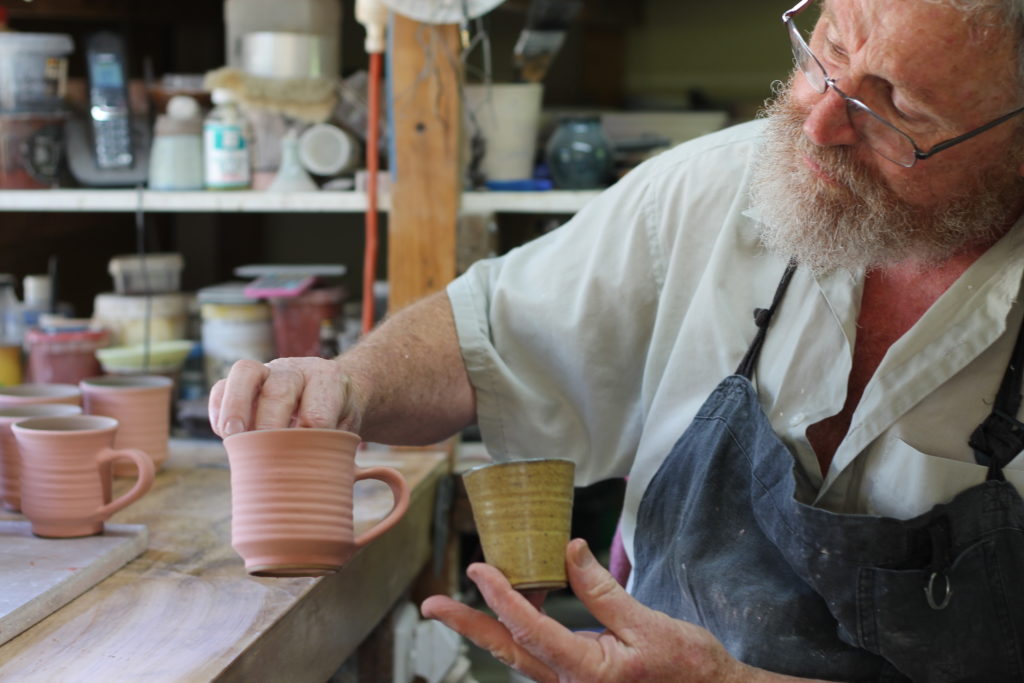 My main outlet for my wares is through local markets, Wesley Hill Market every Saturday as well as the monthly Castlemaine Artists Market and Maldon Market.
After all these years I still love making pottery. I am still learning lots of things about this huge subject and still excitedly look forward to opening a kiln to see what the latest pots look like, even peering through the spy holes with a torch to catch a glimpse of pots that are much too hot to unload.  I love what I do and shall continue to make pottery for as long as I am able.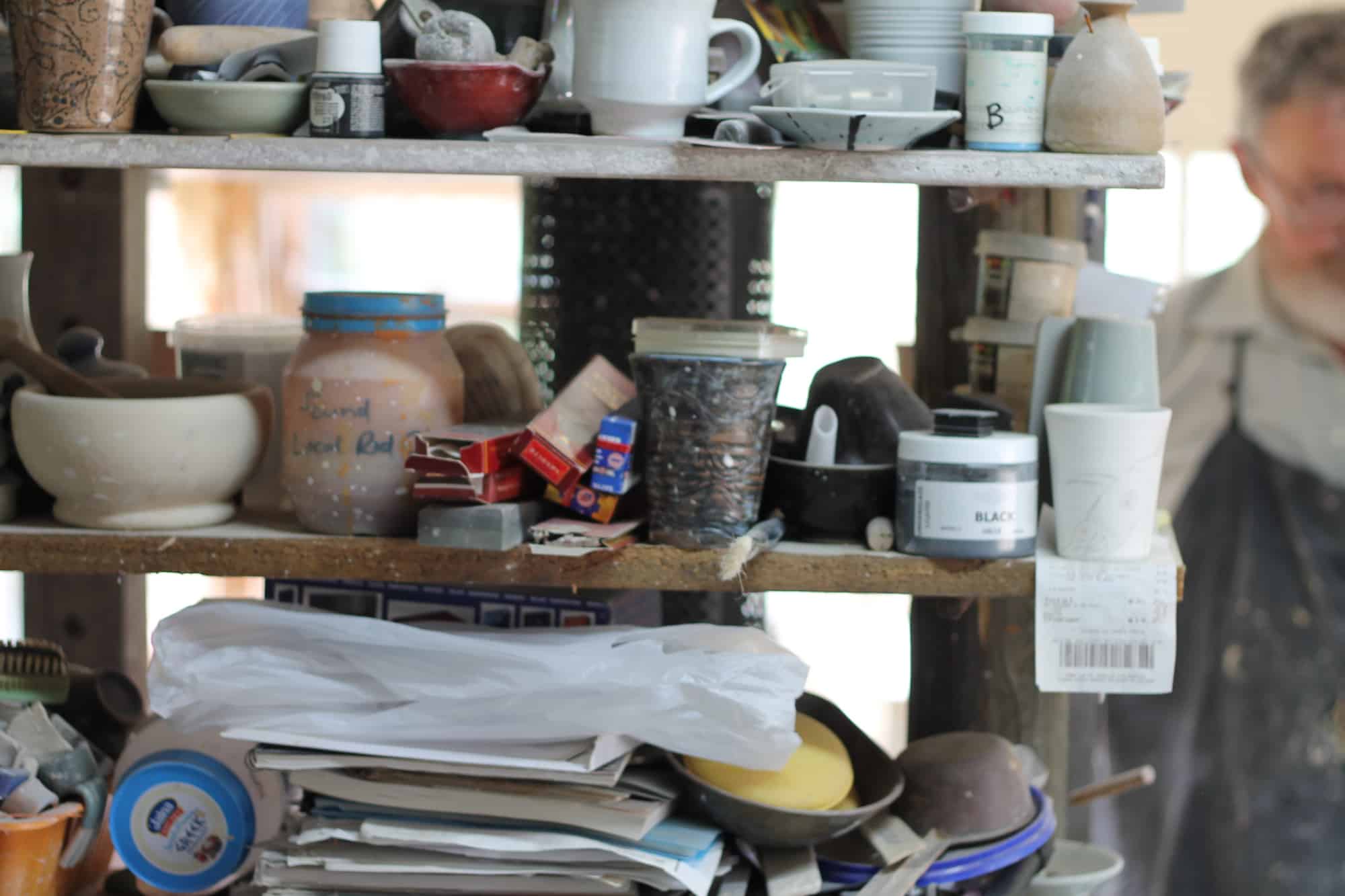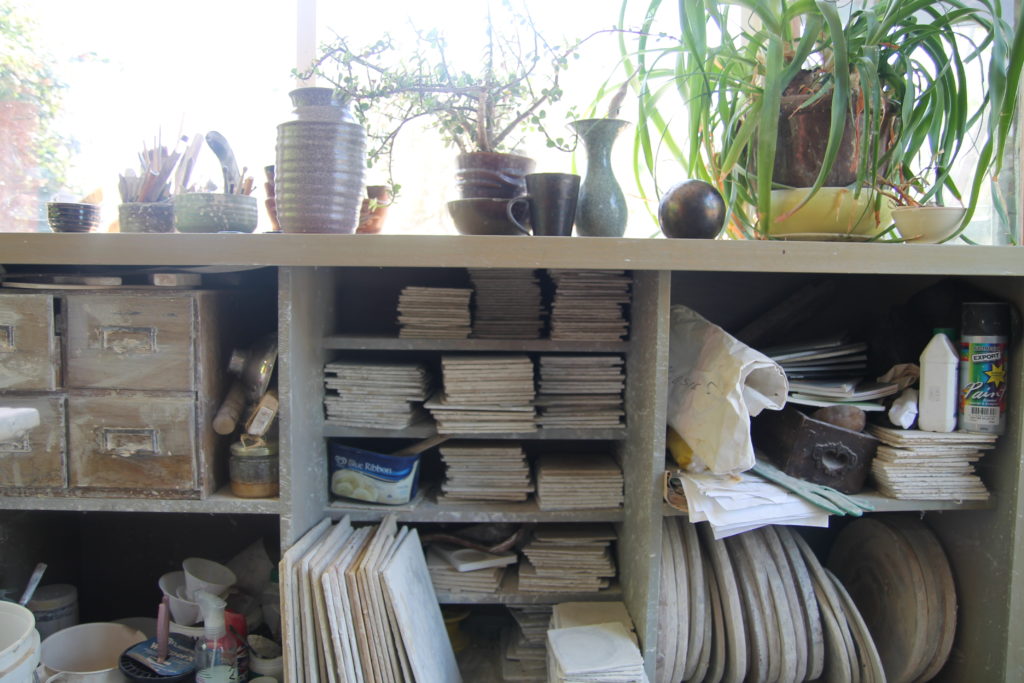 Words by John.  Images by Tina Helm.