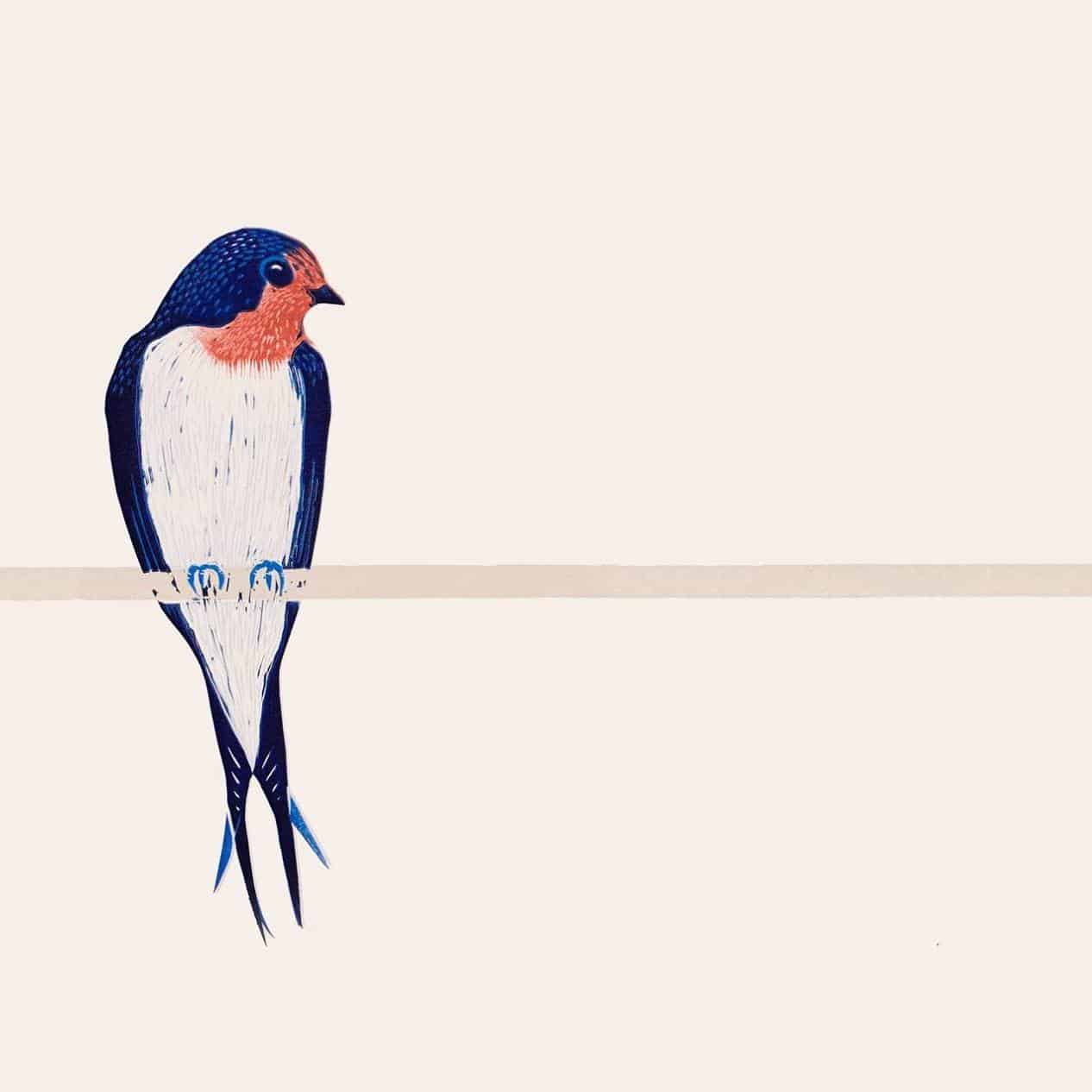 Bridget Farmer, a prolific printmaker based in Hepburn, has just completed her first book 'Kookaburra Kookaburra' – a children's book full of original lino-printed illustrations of much loved Australian bird species, alongside short rhymes that will help children engage with the bird life around them.
Farmer is a long-time market stall holder with the Castlemaine Artists' Market, selling her prints, etchings, greeting cards and bamboo bird mobiles.
"Most of the birds I draw/make prints of are birds I see around me. I am lucky enough to live in a lovely gully full of native birds, from pardalotes to spinebills and gang gangs to scrub wrens.  I used to be a stickler for drawing everything from life. But now, with two young children, I realised I wouldn't get anything done if I waited to be able to do that. Now I work from photographs that I have taken and use bird books for reference."
Farmer has been drawing since she was 4.  It started with cats, then she moved on to horses.  But it's been birds that have taken up her drawing interest since her early twenties.  She started printmaking ten years ago when she first moved to Australia from Ireland.
"Since finishing my book project, something I've been working on for the last two years, I feel a little bit lost. I really need to move on to the next idea soon!"  She always has a big project on the go.
To pre-order a copy of the book, see here: https://pozible.com/project/kookaburra-kookaburra.