Who// Shelby Sherritt – Six Month Project
What// Recycled materials made into one-off furniture pieces and planters; Textiles and weaves; Unique design pieces.
Website// https://www.etsy.com/au/shop/TheSixMonthProject
Insta//  https://www.instagram.com/thesixmonthproject/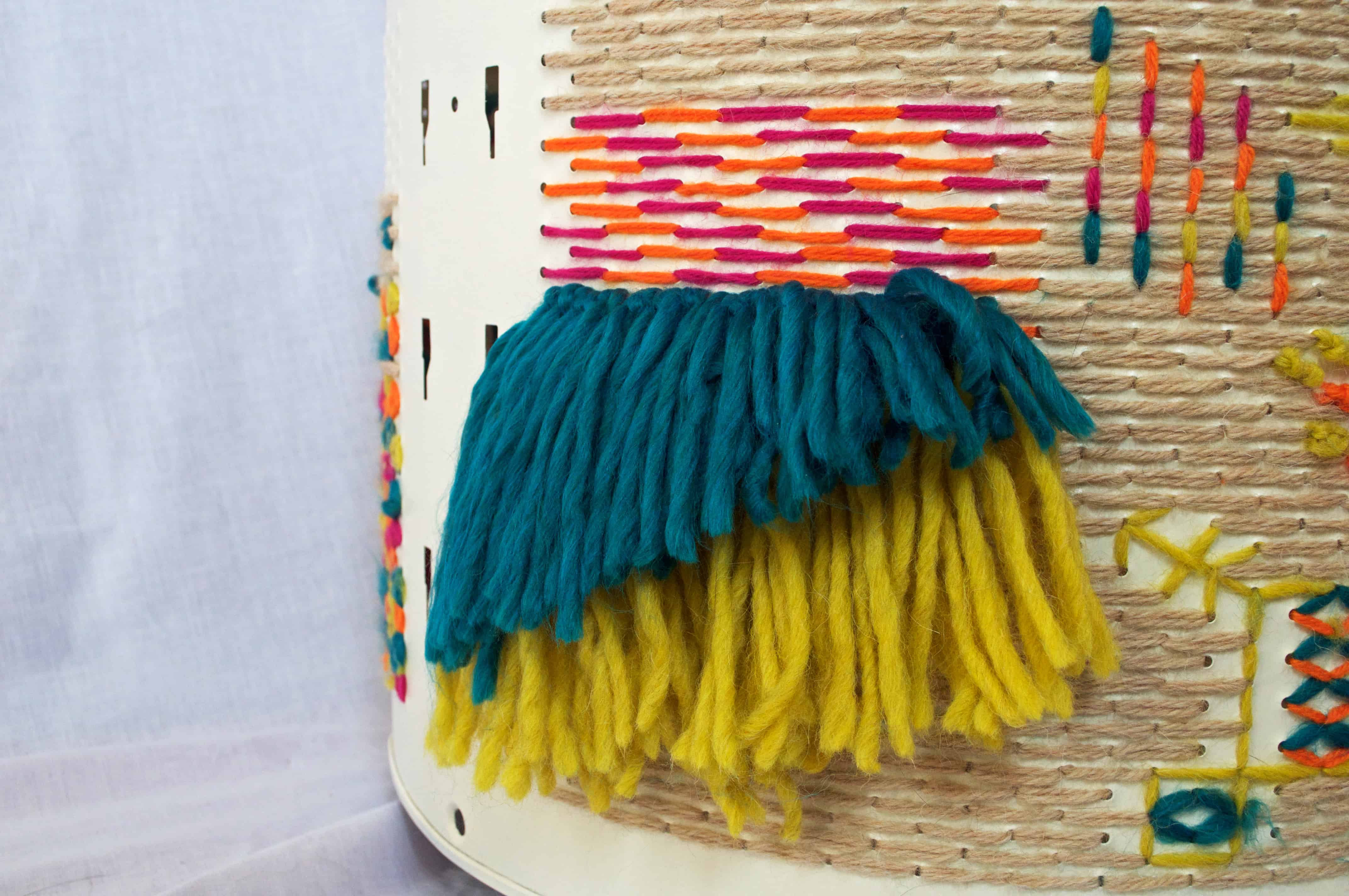 The Six Month Project is the brain-child of Shelby Sherrit, a Ballarat-based 20 year old, who utilises a wide variety of materials and found objects to create unique furniture and design pieces.
Shelby started readily delving into her creative side after finding herself in job and study limbo when she was diagnosed with two types of cancer in January 2016.  Why only six months?  The six months refers to the length of her treatment plan, with a wee hiatus in the middle where she'll be undertaking surgery.
Shelby is known for her distinct up-cycled washing machine drums that have been turned into furniture pieces – coffee tables, ottomans and planters. Her work is glorious, inventive, bright, and definitely pleasing to the eye!  And with a focus on sustainability and recycling, she is turning one person's cast-off trash into another person's one-off treasure.
"To make the furniture pieces takes a lot of time and work. Each drum needs to be removed from the washing machine. Once that is done it needs to soak in a solution to remove any excess soap scum – the time of this varies from drum to drum. The drum is then painted with a primer to prevent rust.  this paint also includes the colour. It is then taken inside where I hand stitch and embroider the holes with a unique design. The top is then designed based on the look of the drum. This involves either making a hard coffee top or a soft top."
Shelby also paints old found animal skulls with high flow acrylics, or unique, intricate mandala designs, and she recycles cans by wrapping them in twine and turning them into sweet, colourful planters.  "I am really inspired by the colours and designs of Elizabeth Pawle and Liz Payne. They both uniquely use fibres and textiles to create incredible colourful pieces of art."
You'll find Shelby and her work at the next Castlemaine Artists' Market: Sunday 4th September, 9am-2pm at Western Reserve, on Forest Street.
"Thank you for everyone's support. I did not expect to have come this far with this project and I couldn't have done it without everyone getting on board and purchasing my work!"