Who// Tanya Blake: Hole in the Bucket
What// soft toys and dolls
Website// http://holebucket.bigcartel.com/
Insta//  https://www.instagram.com/hole_inthebucket/
Facebook// https://www.facebook.com/holeinthebucket/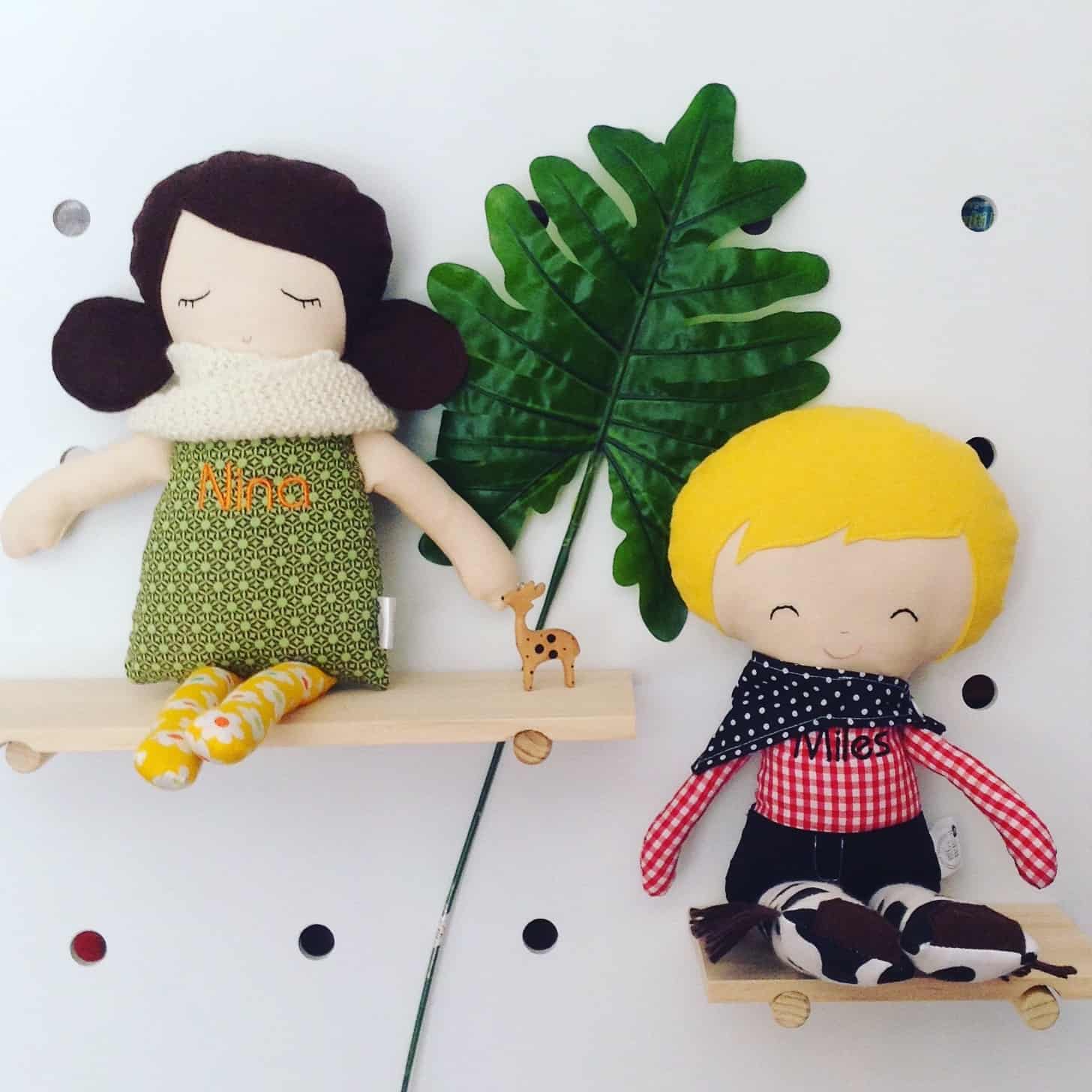 Tanya is a Newstead local, a mum, and a soft toy and doll designer.  She uses quality cotton and vintage fabrics, sourced locally where possible to create unique dolls and soft toys for little people.
"I purchase fabrics in small quantities to provide an individually designed doll.  I fill all my dolls and softies with 100% Australian Wool."
Tanya started her craft business about four years ago when she had her first child.  It started out as just a hobby, but a love for the process, and a drive to produce more and more, has meant she now as a successful online store, and is continuously busy with commissions and local markets.
Tanya has a small family, so organisation is key! She always fits her work around the needs of her two beautiful boys.  Designing tends to be the most difficult part 0f the process, with some new doll or soft toy designs taking hours and hours of trial and error before she's ready to lock in a design and create the finished product.
Currently, Tanya is also working on a new community project called "Castlemaine & Surrounds Trauma Doll Project" (TDP), where her and other volunteers will create sewn and knitted dolls to be distributed amongst the SES, CFA, Hospitals, Community Outreach Programs, Police, Ambulance, Dementia Patients, etc.  Stay tuned!
Meanwhile, you'll find Tanya at the August Castlemaine Artists' Market: Sunday 6th August, 9am-2pm at Western Reserve. Event details here.