Who// Andrew Kimpton – Metal Craftsman
What// Iron garden stakes, and  a series of hand-forged blacksmithed, sculptural and architectural metal work.
Website// http://www.yandoit.com.au/
Insta// https://www.instagram.com/made_at_yandoit/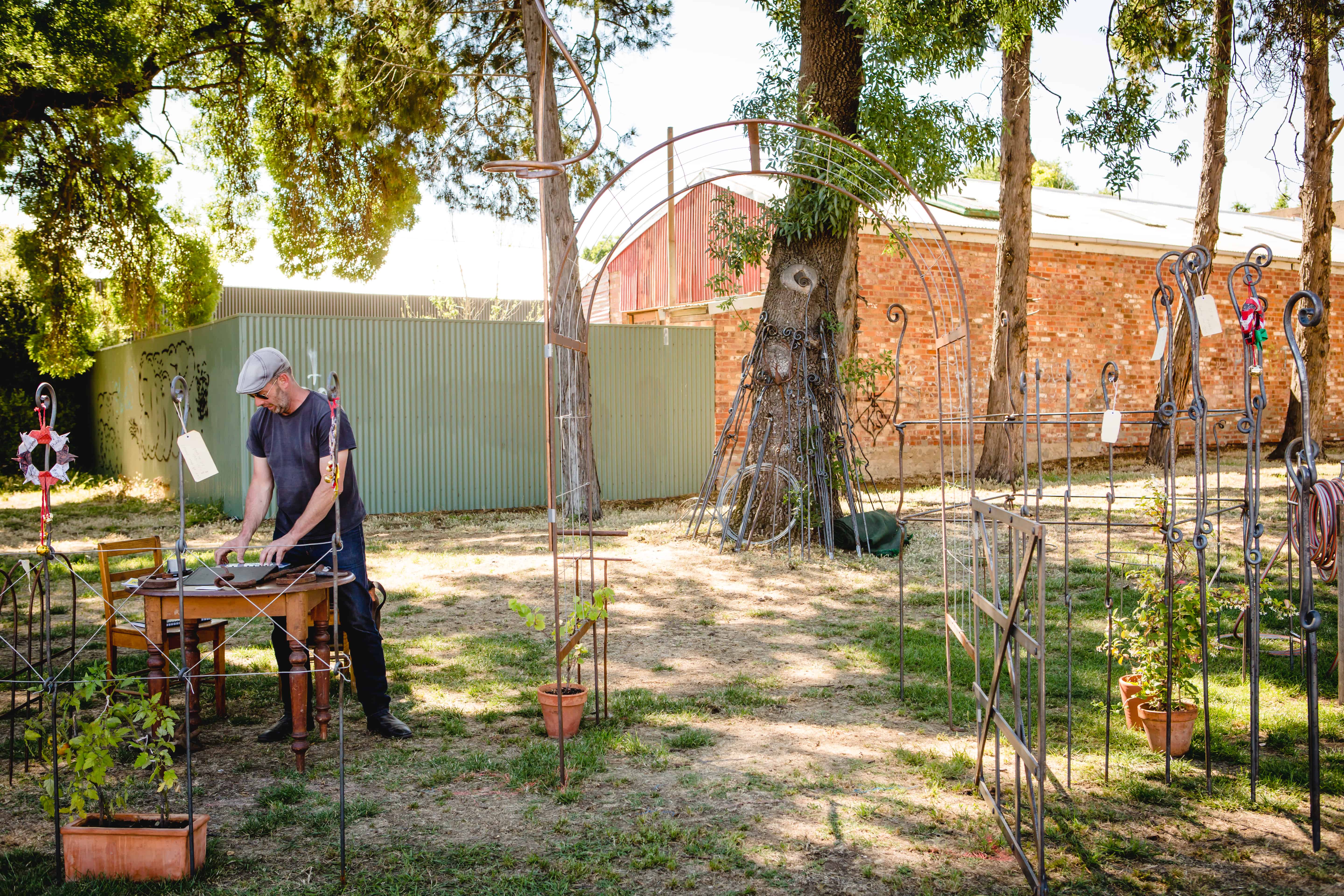 When I met Andy some years back, I was introduced to him as Andy the Blacksmith, however, Andy doesn't identify as a blacksmith, because he was never formally trained in the art and practice of black-smithing.  Andy has been in the metal crafting business for upwards of 25 years.  As a young lad in 1992 he started a full time position in Melbourne where he learned the old fashioned way how to heat and craft steel – on the job.  Ten years later he started working for himself, and hasn't looked back.
Most Castlemaine locals know of him as the guy that sells the beautifully crafted and ever-popular garden stakes at surrounding local markets, but Andy also regularly works on outstanding commissioned pieces. His broad repertoire includes: balustrading, gates, garden stakes and structures, furniture, and one-off sculptural pieces.  He produces all of his work from his picturesque bush-land home in Yandoit.
Most of Andy's commissioned work comes from word of mouth, but also from meeting people at markets.
"Talking to the public is really important for getting commissioned works, and I've met so many amazing people."
Sometimes customers know what they want, and other times they choose items from his extensive catalogue.  After talking to a client Andy will sketch up some ideas and rough measurements.  Once the customer is happy with designs, he'll do some more accurate measuring and then purchase his materials from his local supplier in Bendigo.   Next comes cutting, welding, forging, drilling, and finally installation.
"I get enormous satisfaction in working with my hands and creating something different everyday – it's a luxury really." And working alongside his 800 degree gas furnace means his job is best on cold, wintry mornings.
Be sure to come and say hi to Andy at the next Castlemaine Artists' Market.  The garden stakes are good all year round, and he loves to share a good yarn too.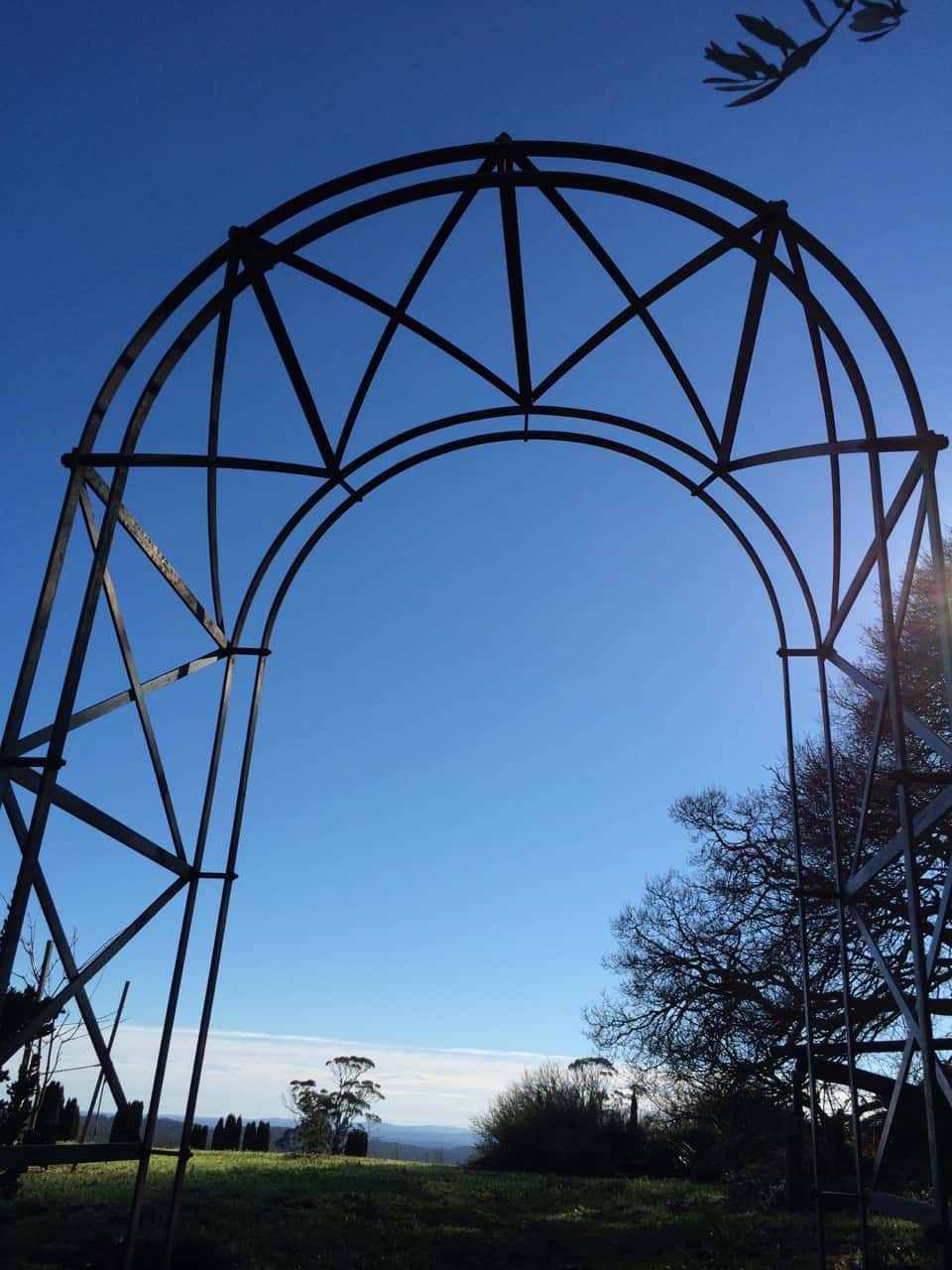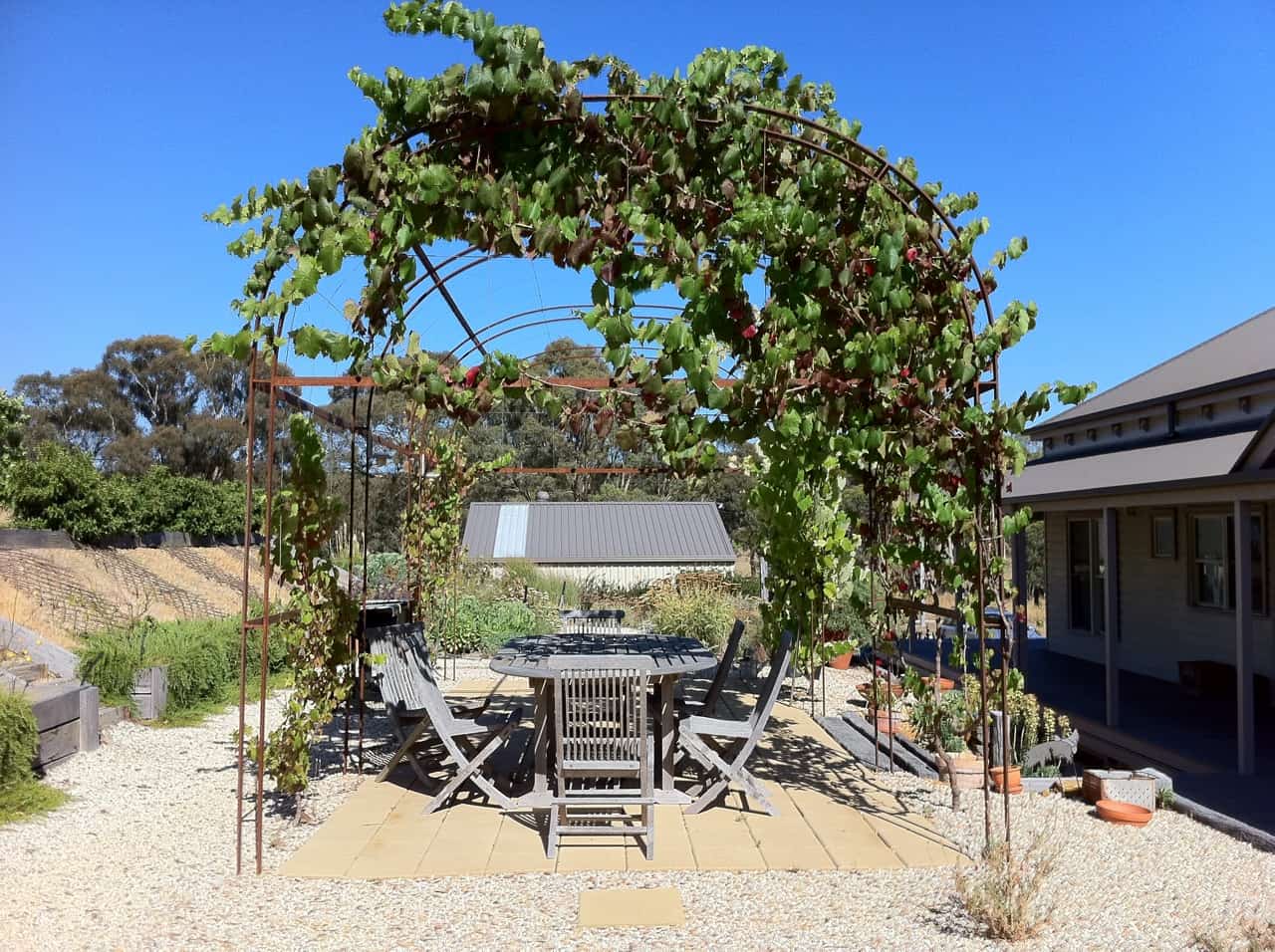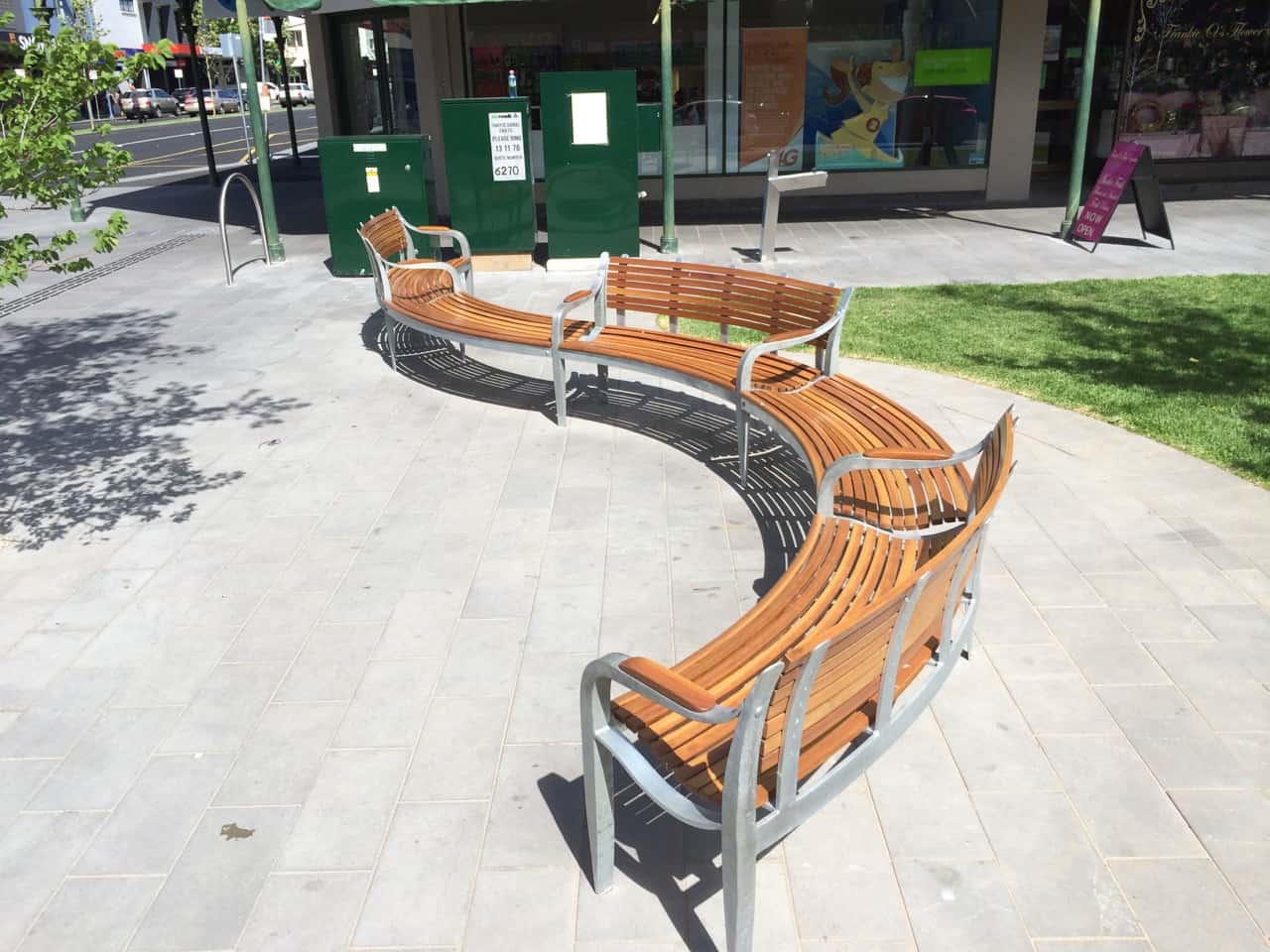 For more info, please see the Made at Yandoit website or visit Andy at the Castlemaine Artists' Market.