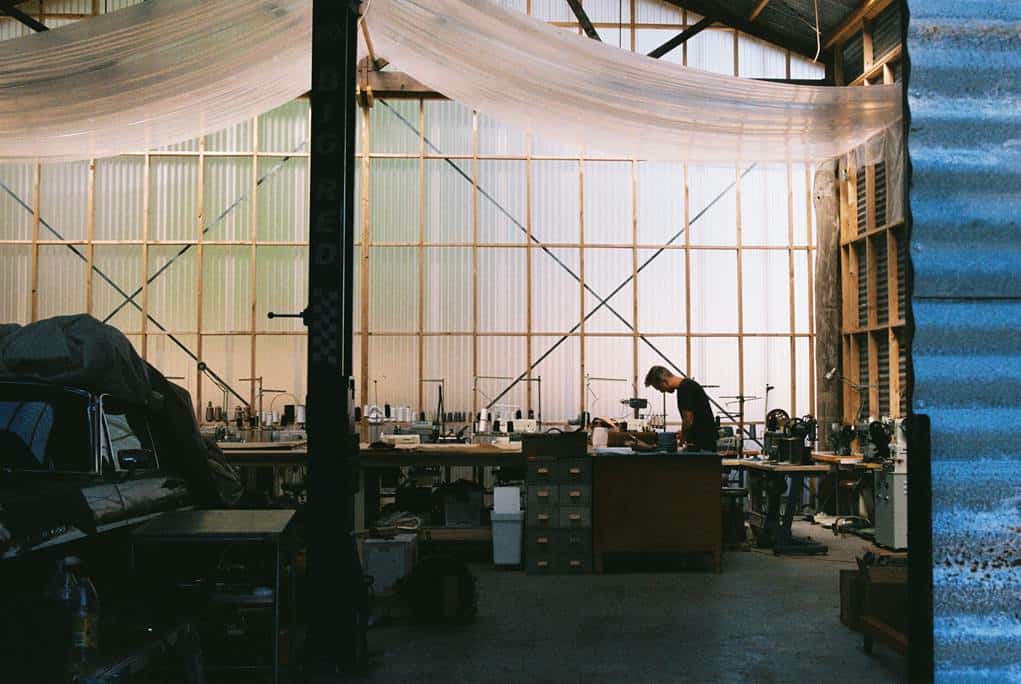 Who// Jason Reason – leather crafter
What// Leather bags, wallets, belts, cases, and accessories.
Website// https://hammerandneedle.com/
Insta// https://www.instagram.com/hammerandneedle/
Facebook: https://www.facebook.com/Hammer.n.Needle/
Jason Reason, founder of Hammer & Needle, began his foray into designing and crafting leather goods about seven years ago, after working with women's fashion for more than 20 years.  It all stemmed from a desire to have his own high quality handmade products that were built to last.
"Almost everything I make has started from a personal need or want…I focus mostly on making hard-wearing leather accessories, from belts and small cases to large bags and custom items. Occasionally I will also work with canvas, wood and metal."
Jason's style is masculine and rugged, drawing from diverse sources of inspiration, such as: vintage clothing and accessories, American wild west, military wares, and Japanese menswear.
After coming up with an initial idea for a product and the best way to produce it, Jason works and reworks a pattern – a process that can take anything from a day to a few months.
"Leather has a uniqueness to work with, but can also be unforgiving. So even after all these years I am still always reminding myself to never rush."
A few years back Jason went larger scale with his production, but for now has been content with paring it back and keeping it more local.
"I [enjoy] the freedom and flexibility it affords me in working for myself. If it became a real chore I probably wouldn't do it to the same level. There is a lot of satisfaction in creating something new, that looks great, has a function and you know that it has the potential to last a lifetime and maybe even become an heirloom to get passed along."
You'll find Jason and his exquisitely designed pieces at the Castlemaine Artists Market on the first Sunday of every month.